My new Champion!
Thad is now also Dutch Champion!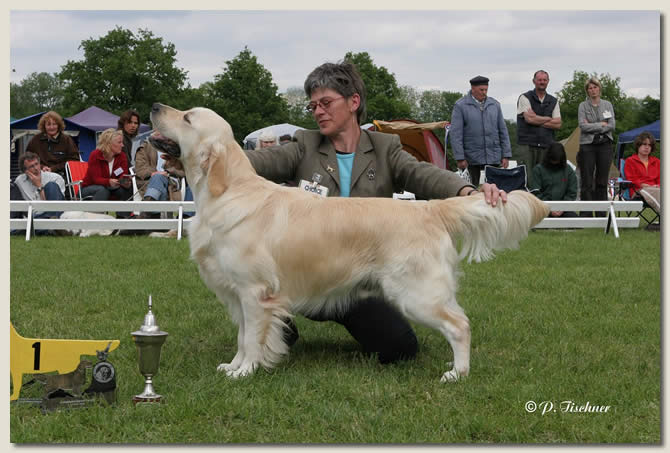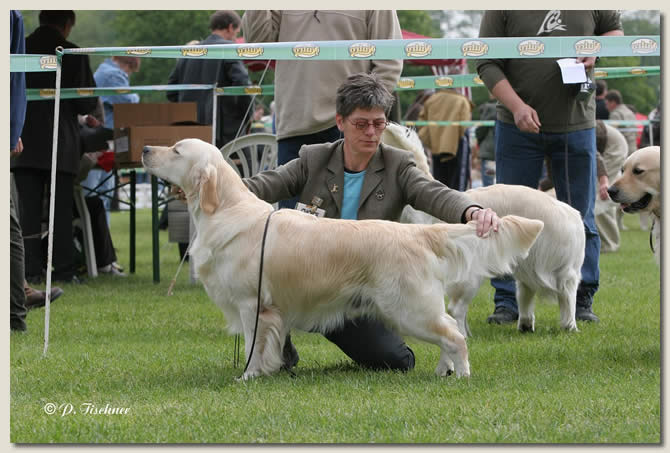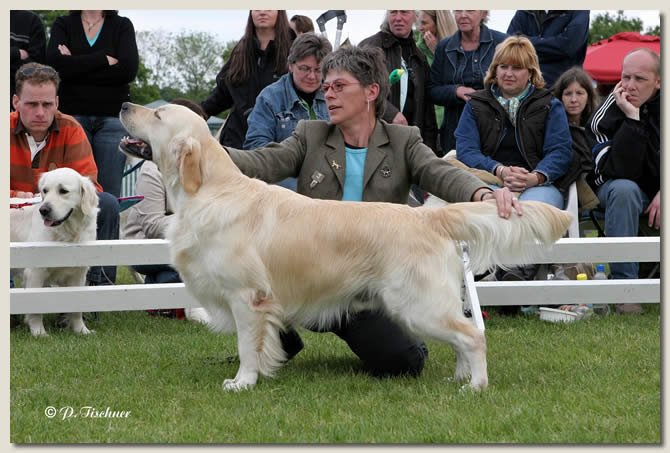 Thad won the 1st place in Breeders Class Dogs at the GRCN Ch. Club Show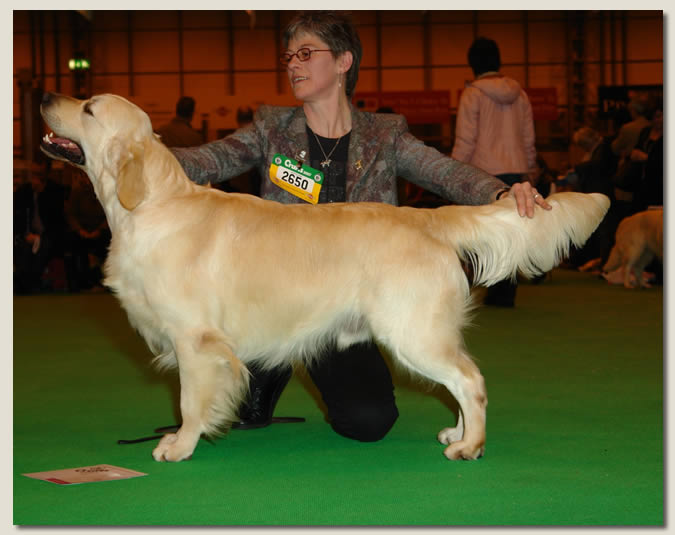 Thad, just 2 years old after winning C in Open class at Crufts, I'm soo proud of him!
Thad took the CAC/CACIB/BOS at the Int. Ch. Show in Leiden
and a week later again the CAC/CACIB/BOS in Luxembourg
which gives him the title Luxembourg Champion and again qualified for Crufts!!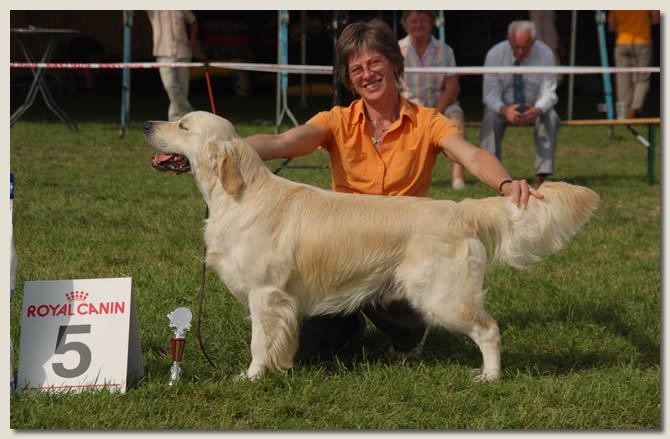 Thad, 17 months and winning in Hulten CAC, Junior CAC, BOB and BIG-5.
He has now enough CAC for the Dutch Ch. Title, but he is too young!
Thad took again the Junior CAC at the Int. Ch. Show in Arnhem, in Hulten with CAC and BOB,
and in Almere with the Res. CAC.
In Germany he took another Junior CAC in Beckum and in Brussels he took his 4th title: Belgium Junior Winner.

He finnished his junior career with 8 junior CAC's and 4 titles. Qualified for Crufts twice.
Thad, 16 months old.
Thad became Dutch Junior Champion at the GRCN Ch. Show by winning again the junior CAC!!
He gets 1 CAC for this title.
He also won the Res. CAC, which is counting as 2 CAC's so finished the day with 3 CAC's in his pocket!
He became Best Junior in show as well.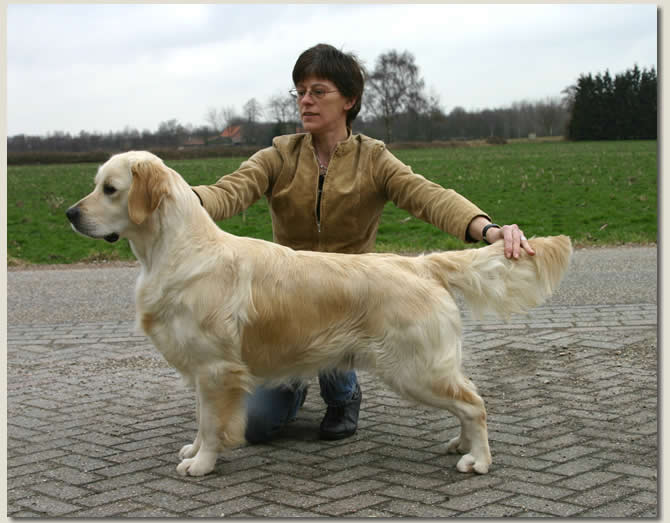 Thad, 14 months old.
Thad took at the Int. Ch. Show in Dortmund the Junior CAC and became Europajugendsieger.
If this was not enough, he won BOB as well, beating Sandwich.

Thad won another Junior CAC at the Gundog Show in Holland.

Thad became Luxembourg Junior Champion 2006 and won BIS-2 Junior dogs all breeds.
He is qualified for Crufts.

Thad became Best Puppy In Show at the Belgium Golden Retriever Club Show.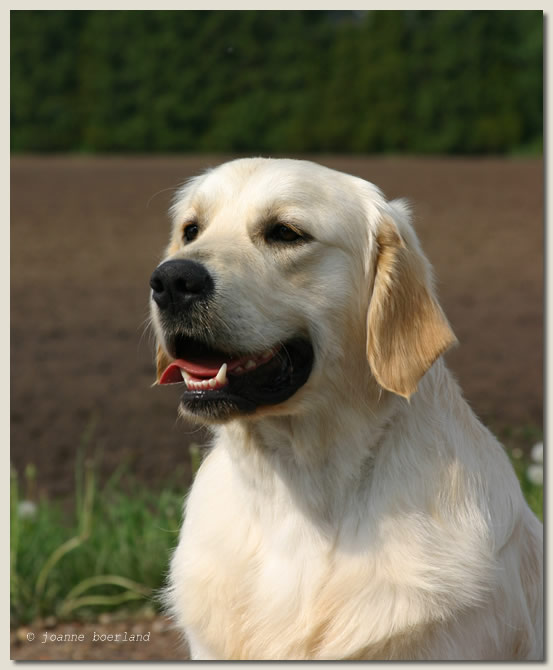 Dutch Champion
Luxembourg Champion
Dutch Junior Champion
Luxembourg Junior Champion
Europajugendsieger 2006
Belgium Junior Winner 2006
Runner up Top Dog Holland 2006
Crufts qualified twice
11 CAC's, 4 Res. CAC, 3 CACIB, 1 Res CACIB, 8 Junior CAC's, 6 BOB, 2 BOS
1 BPIS, 1 BIS Junior and BIS-2 Junior all breeds, 1 BIG-5 1 BIG-3 and 1 Res. BIS.